This is part one of the three-part series on my summer vacation! This is about Seattle and all the places to go. Part two will be on crossing the border while the third part is about Vancouver!
We started in Seattle, Washington! Below will include tips and places to go!
We went in the middle of June, and it wasn't that cold. Light jackets and sweatpants are safe clothing.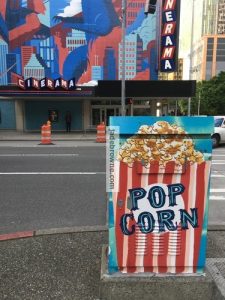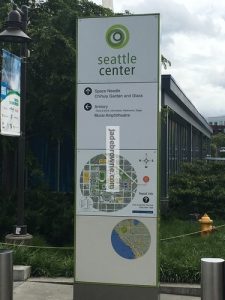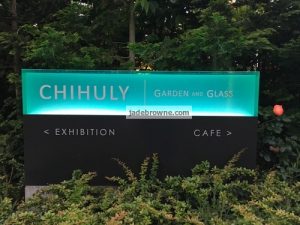 My family and I stayed at the Hyatt Place in downtown Seattle. This hotel was in the perfect location! We were literally across from the Space Needle and the Seattle Center! There are several restaurants near, and the tour bus stops in a five-minute walk from us! The Seattle Center includes the Chihuly Garden and Glass as well as many other places.
Above is a street art of popcorn cleverly near the cinema.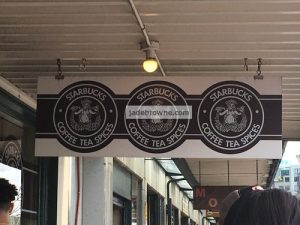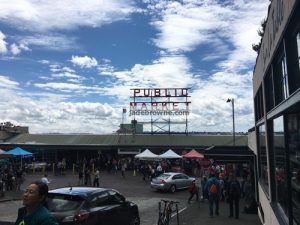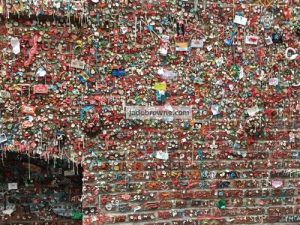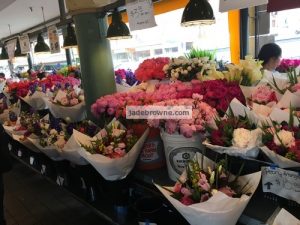 Another tourist destination that was nearby was the famous Pike Place Market! This is Seattle's most popular tourist destination and the nation's 33rd. Started by farmers, the many vendors at PPM make this an incredible market for all food and knick-knacks! While there, check out the flying fish, the gum wall, or the original Starbucks! The gum wall was scraped twice before being a deemed as a tourist destination in 1999. There are thousands of chewed up gum on the brick walls! Around Seattle, I saw a lot of flowers! At the Moon Organics, there are homemade lotion bars, soaps, and lip balm that moisturizes your skin!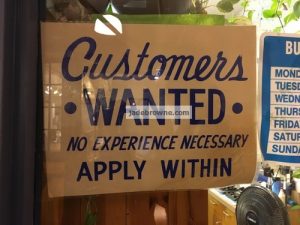 Speaking of knick-knacks, there are many shops at Pike Place! One store had historic, old money and presidential campaign posters. The sense of humor is noticeable as you see the sign above from one store we went into.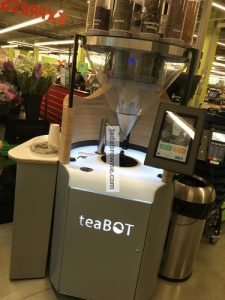 There are many malls in Seattle including the Westlake Center and the Pacific Place. At the mall, there was a 360 Whole Foods with a TeaBot! As a tea lover, this was fantastic to see, and I hope it is in place throughout the States and especially near me!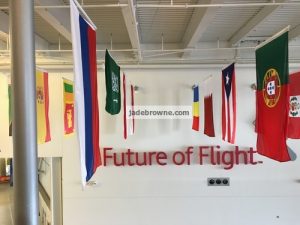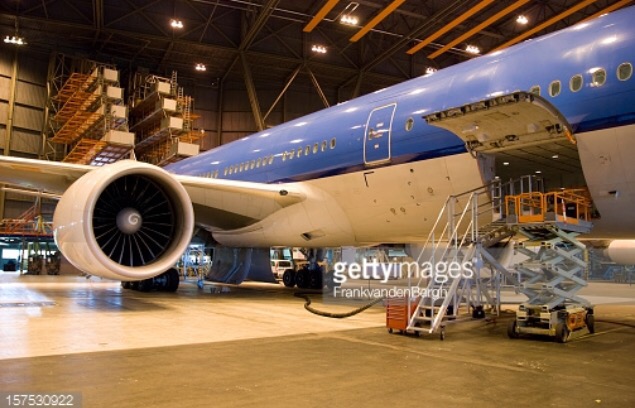 Another place that should be on your go-to list is touring Boeing Factory! Even though pictures are not allowed on the tour, visitors can visit the gift shop and see plane tests. This is in Mukilteo which is a drive but, it's worth seeing the hundreds of workers and scientists that work on planes used for commercial and private usage.
We stayed for close to two weeks and it was really nice being in close proximity to many tourist destinations!
Don't forget to check out part two and three of my trip!