This is the last part of the three part series of my summer vacation! This is about Vancouver and all the places to go. Part one is about Seattle, Washington while part two  is on crossing the border!
The first time I went to Canada, we went to Quebec, Ontario, and Toronto. While there in 2014, I believe, we saw the famous Niagara Falls in an ice sculpture!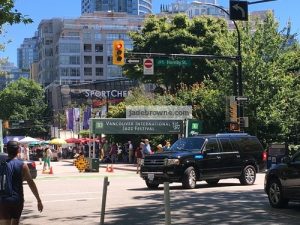 During our time, we stayed at the Hyatt in the downtown area. This was in the center of Vancouver. It is in walking distance to pretty much everything: shopping, train stations, the waterfront, and fantastic restaurants and cafes!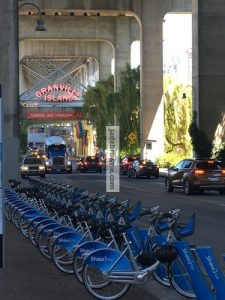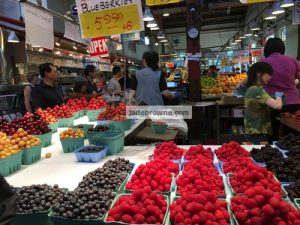 Above, you'll see two pictures from the Granville Island. This isn't a real island so, don't worry. No ferry is needed for this one. The Granville Island has a little bit of everything from a farmer's market with a focus on food products to an art store! There are over thirty merchants and over five sections of the Island.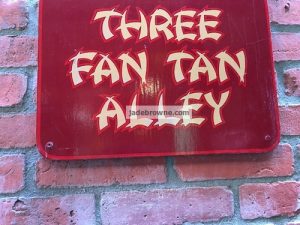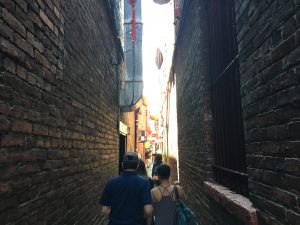 The narrow Three Fan Tan Alley was suggested to us. There store fronts and restaurants here as well as a "secret" passageway to two different areas! This is located in Victoria! To get there, you have to take a ferry! For those coming from the US like we were, the ferries astonished us! It carried not only people but, also trucks and cars with specified decks for each vehicle!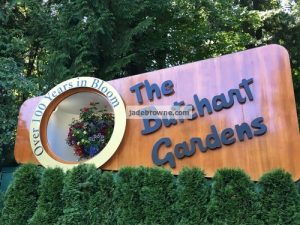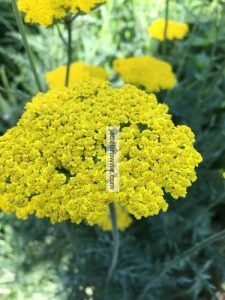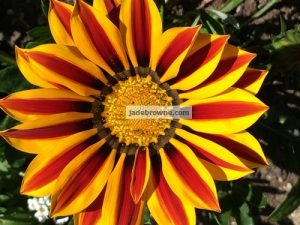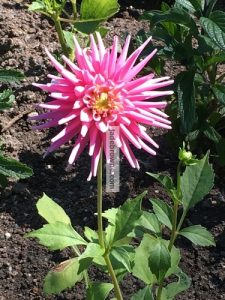 The Butchart Gardens are truly breathtaking! There are hundreds of flower types and photo op areas! Ask your hotel for tours that go here! Above are three flowers that I couldn't resist taking a picture!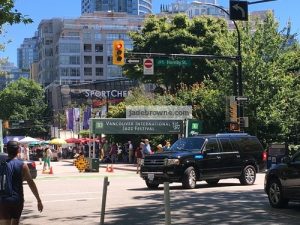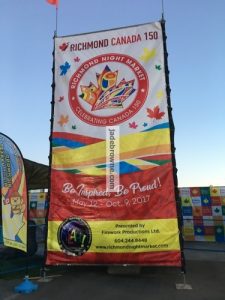 Both the Jazz Festival and the Richmond Night Market occurred during our time in British Columbia. Both included vendors and food trucks for the crowds of hundreds and even thousands that visited throughout the day. It was nice attending both events where the locals and visitors alike attend!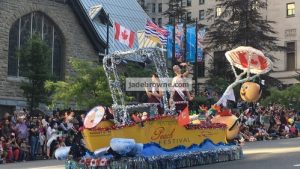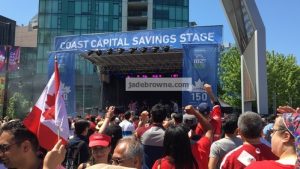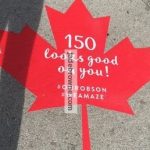 We also experienced Canada Day on the first! Canada Day is the independence day equivalent to the 4th of July in the USA. This day was filled with parades and festivities by the waterfront and Burrard Street! Every float showed and represented a different ethnicity which I loved! The parade exhibit and showed the abundance of cultural diffusion in Vancouver alone! A few cultures represented include Peru, Vietnam, Mexico, Pakistan, and the Caribbean. The parade lasted for two hours! However, the concerts, booths, food trucks, and excitement made the time go quickly! There was so much unity in the province as a whole during our time here and especially on Canada Day.
We used buses, foot traffic, and trains to get around. I love trains and wish so much that one was near me because of the easy travel of touching a card.
Our trip concluded after that with each of filled an happy with hundreds of photos, memories, and a different culture that we loved soaking into!
At the airport, there was a quote: "There are no foreign lands. It is the traveler only who is foreign." – Robert Louis Stevenson.
I guess I'll see you next time Canada, eh?