I watched the movie Christian Mingle and enjoyed every minute of it! It is comedic with great actors and a fantastic plot.
Click here to watch the trailer.
Gwyneth Hayden, played by Lacey Chabert, thought she had it all. She is a top advertiser and fashionista with great friends are essential in her life but, she desires love. In the spur of the moment, she fills out a profile for the Christian Mingle online dating website hoping to find Mr. Right. Through a series of funny encounters with Paul Wood (Jonathan Patrick Moore), Gwyneth's Christianity is rusty and her attempts at impressing her dream guy are disastrous. When she is called out for her "faux faith," this becomes an eye-opener. She realizes and sees her superficial life for what it really is, and is driven to create a personal relationship with God.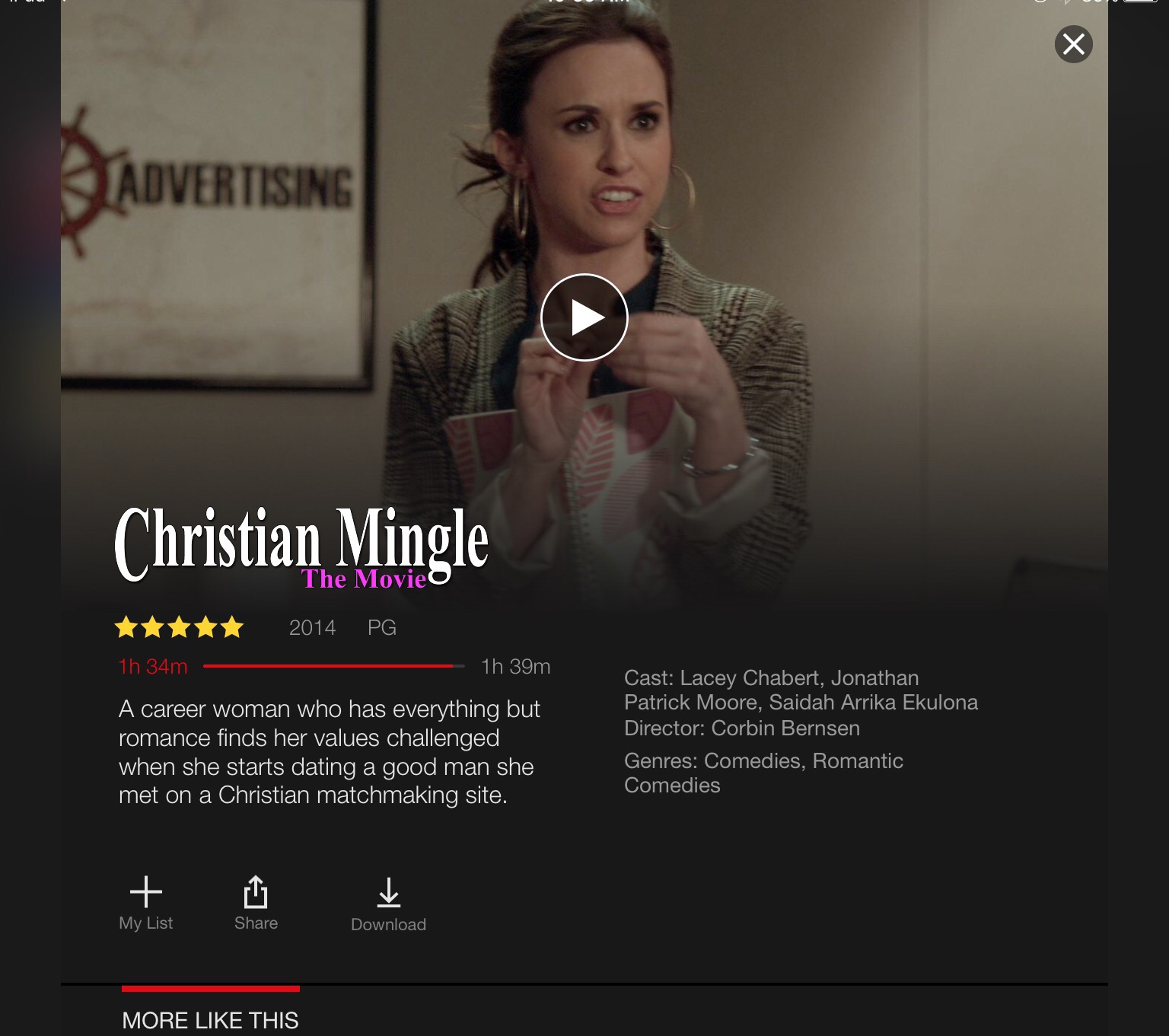 I recommend this movie! I love it, and it is one of my favorites! It is perfect for the whole family! You can view it on Netflix!
If you've seen this movie, let me know what you think of it!